Embroidery is about adding detail and beauty to your project without the need for a ton of complicated stitches. So that how to embroider a hat is a great topic to know. All you really need are some embroidery needles, embroidery floss, and the usual sewing supplies. This pattern is for a simple hat with a subtle, elegant touch of embroidery.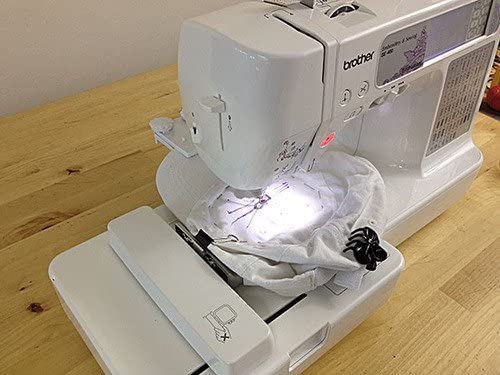 Materials:
1/2 yard of leather
Straight pins
Sewing Machine (optional)
Embroidery Needles and Floss
Step by Step Guide:
Step 1: Prepare your hat for embroidery. Place the hat on top of a piece of paper and trace around the hole for the face. Cut out this shape, but don't cut it all the way to the edge. Leave enough so that you can fold it to make a sort of pouch for your hat's lining.
Step 2: Draw a curved line from the top of the ears to the top of the hat. Cut this out, leaving enough space at the bottom so that you can fold it over to cover the bottom of your hat.
Step 3: Fold a triangle from 1/3rd of your fabric so that it covers about 1/3rd of your hat's top fold. Fold in half again, and pin into place (See below for more details).
Step 4: Repeat step 2 with the same amount of fabric, but folded in half again so that it covers the top part of your head and ears.
Step 5: Pin this triangle in place and leave it in your hoop or over a piece of paper until you're done stitching.
Step 6: Relieve some tension from your sewing machine by pulling up on your thread. Cut off any excess with pinking shears.
Step 7: Stitch your hat on the wrong side of the leather. If you have a sewing machine, use a zig-zag stitch for added strength. If you don't have a sewing machine, hand sew your hat on using two threads with an overstitch.
Step 8: Embroidery time! Put on your hat so that you can see where to put the embroidery stitches. Start stitching on the bottom of your ear.
Step 9: Continue stitching along the curve of your ear. Be careful not to stitch over the fold of the ear.
Step 10: Stitch on both ears, and on the top of both sides of the hat. When you get to where you want to place your face, cut a small strip from 1/2 to 3/4 inch wide and sew it into place.
Step 11: Reach around your hat and stitch the other side of the face and ears. Be careful not to sew over the top of the ear and to make sure that you're stitching on fabric that is farther from you.
Step 12: When you get to the bottom of the hat, turn it over and stitch on the bottom part of the hat. If you're using a zig-zag stitch, make sure to use about two and half stitches per inch for an even look.
Step 13: Trim away the excess fabric and finish your hat off by covering it with interfacing. Pin in place and sew around three sides to hold your pinning. Sew in your corners and finish off with a nice topstitch.
Step 14: Turn over your hat and stitch on the lining. Depending on how bulky or firm your material is, you may want to add a few more stitches to reinforce this area. Finishing off your hat by sewing in the lining.
Variations: You can do these same tricks for any number of different patterns and materials. This can be done with anything from leather to fur, but any material will work best with this technique.
Final word:
What do you think? Do you have any other ideas for different ways to add embroidery without complicated stitches? What other types of hats do you want me to pattern and write about? Leave a comment below. Also, if you have any questions about this pattern or or need help with anything, feel free to ask!
Reference link
https://en.wikipedia.org/wiki/Embroidery
You may read